Anyone from this area knows Umstead Park with its miles upon miles of bridle and single track trails.  One of my favorite routes is Company Mill, a single track lollipop route that covers about 6 miles.  This is not a PR course, with about 1200 feet of elevation gain and sections of 10-20% grade over rocky-rooty ground.  In fact, if you can finish it in under an hour, that's pretty decent.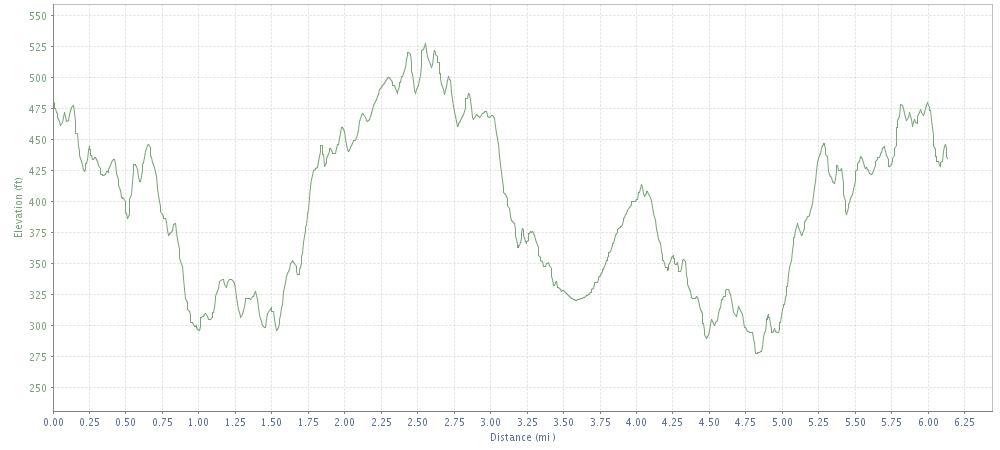 The first few times I did it post partum were pretty relaxed.  I think it took me 66-68 minutes.  Part of the problem is re-learning how to deal with the trail technicalities and not do a superman or ankle turn.  Things are getting better, though.  The last couple times it only took me 63 minutes without running any harder.  I think heartrates averaged in the 130′s or 130.  Whatever.  Not hard.
So I'm feeling good about the progress and get the nerve to look back in the training logs to see what pace I used to run Company Mill.  I did it a few times in December 2007, a little while after Silverman and right around when I got pregnant in around 54-56 minutes.  Hmm.  I have further room for improvement, it seems.  Sounds like a good reason to keep going back!