Big day for the little one, not that he'll remember any of it.  That's what pictures are for, right?   We didn't get that many, but did manage to get sort of a shot of Remy's special Christmas outfit.  The reindeer on the butt is adorable.  So cute, apparently, that my mother and I couldn't keep our hands off of it.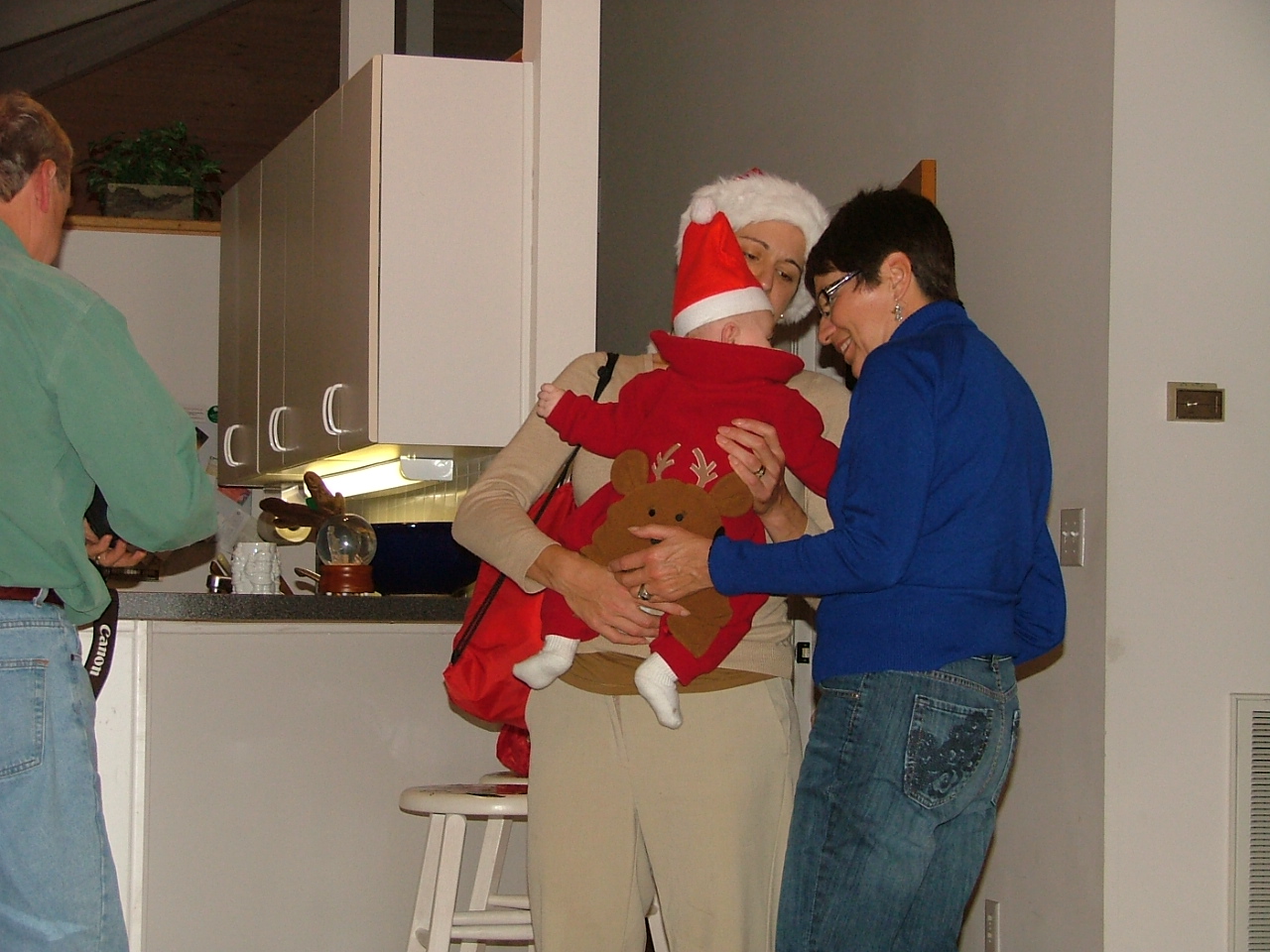 For gifts, Remy got a nice towel and wooden ornament from Uncle Derek, books and a personalized outfit from his cousins, and several Christmas tree ornaments.  Best of all?  The savings account from Santa with cash from both sets of Grandparents to get things started.  Don't ask what the interest rate is.  Those aren't very high right now.  Actually, it's laughable, but it's not a negative percentage rate (barely) and a savings account nonetheless.
My best present of the day?  My run this morning.  Blue sky, sunshine, it felt better than previous runs and I did the hour loop in just under 59 minutes.  Oh.  And I've lost 4 pounds since Thanksgiving.  For that, I'm grateful.