This sounds odd, but thank goodness for these belly pictures every week and a half.  It's a record of a shrinking size that is just noticable with that time gap.  I go through phases of realizing that shirts and tops seem a little looser, then feeling like nothing is coming off at all.  You can tell what phase yesterday was. 
Today is better because Gary took another belly shot and, yup, there's still that belly.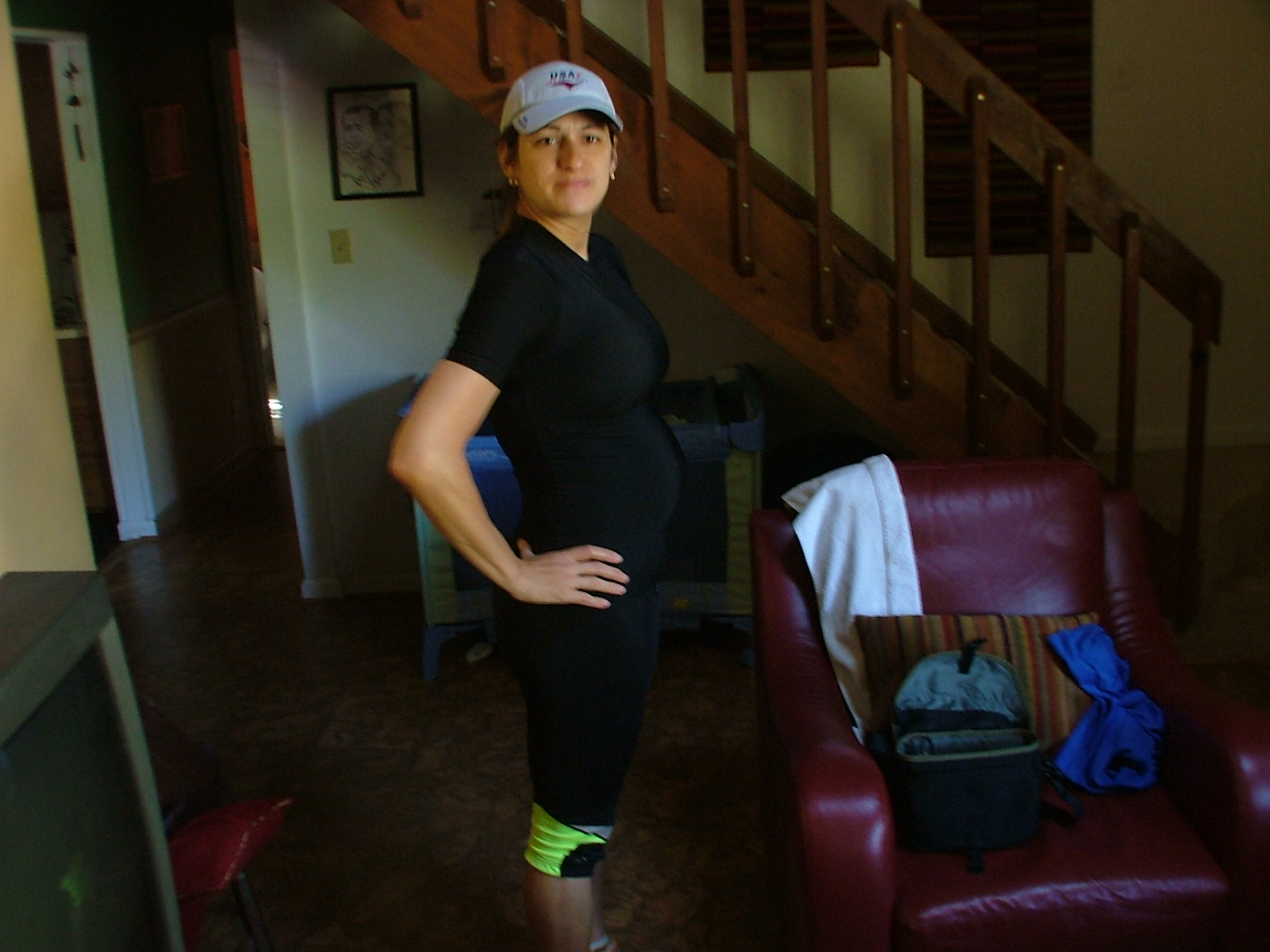 However, when I compare that belly shot to the last shot, then the previous…there's a visible trend to smaller-ness.  Phew.  Another funny side effect of the shrinking belly is that this makes my boobs look bigger and bigger in comparison.  Apparently those don't shrink until you wean, and we're a long ways away from that because breastfeeding is an awesome experience that I wouldn't give up for the world.  Until it's time.
The picture was taken right before my run today.  It was a good run.  I ran 6.5 miles in 52:40.  I think this is my quickest post partum run yet.  I had to work for it and yes, I still daydreamed about how nice it would feel to be running lighter, but it's not too bad for 8 weeks post partum.  No races in my near future, though.  I don't want to work that hard yet.