I'm amazed that so many of you found running do-able yet not biking. Maybe it's because I'm on a cruiser bike which has a very upright position with the weight on the sit bones over a wide spring-backed leather saddle. To illustrate, here is a picture of the cruiser saddle with an example of the Koobi saddles that are on my cross, road and TT bike.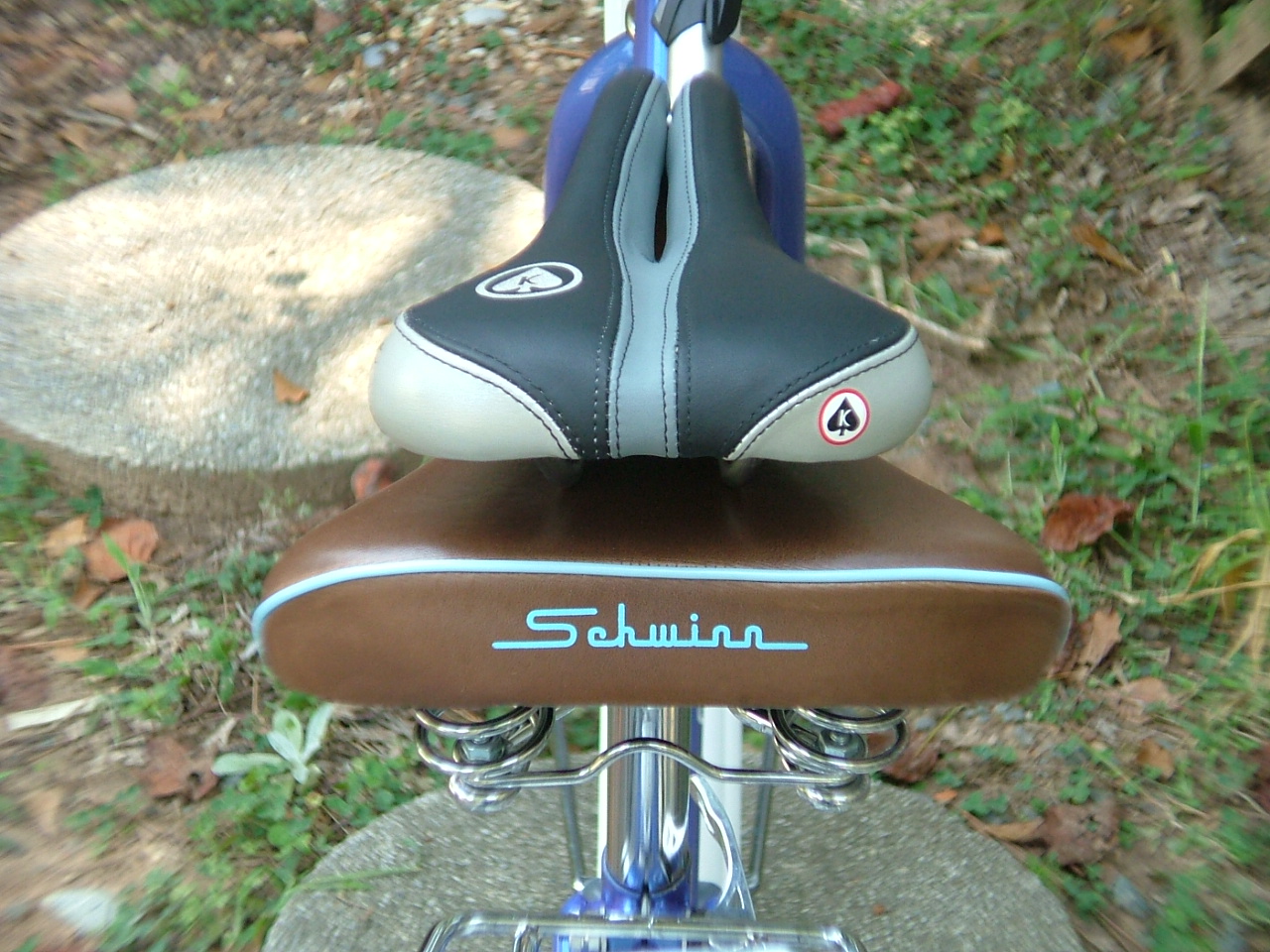 This should explain a lot. If I had to lean forward and try to rest my butt on the skinny saddle, I would give it up too. As it is, riding is easier than walking, because walking makes my ligaments hurt. Never mind running– that had to be dropped a month ago. I know some of you were able to run the duration, but I think the difference is that I'm carrying the little one waaaay out front. It's hard enough for the ligaments and what's left of my abdominals to hold the big guy in place without the impact of running on smooshy hips. It's just how it is for me. Thank goodness for the biking.
Speaking of the lovely cruiser bike, I finally gave up on finding a pre-made flowerdy bike basket that I liked and bought a plain basket and some silk flowers at Michaels and made my own. I think it came out pretty well. What do you think?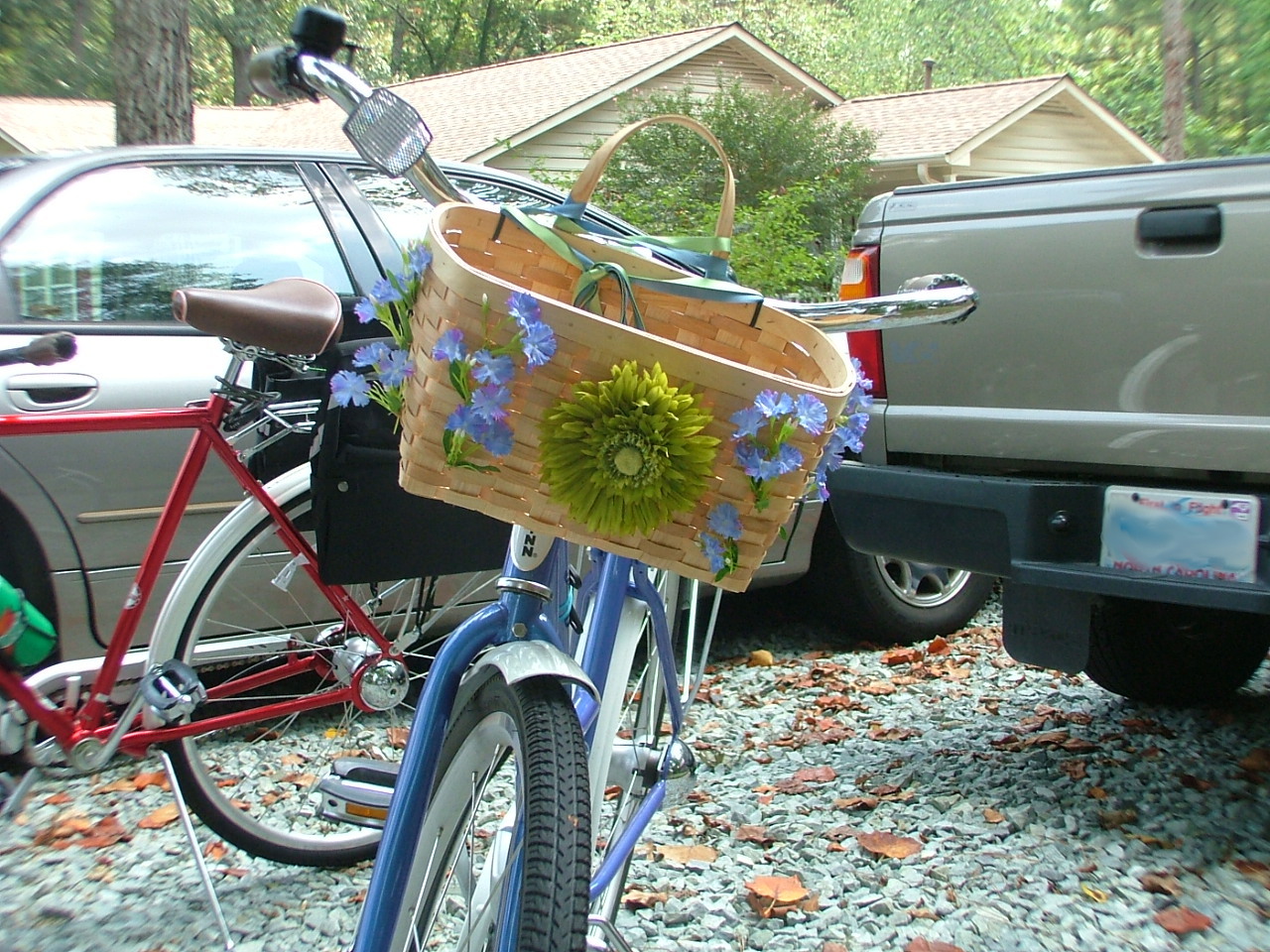 Too cute, in my estimation. Kind of girly, but NOT PINK. Sweet.