What another beautiful day and I'm off for a run the dirt part of the American Tobacco Trail portion off Massey Chapel.  Now that I've got a commuter bike, I decide I should most definitely commute to run.  Sez Gary, "Oh, you're doing a brick?"  Ha!  Well I guess I am.  I've ridden my cross bike to the run trail in the past, but there's the complication of carrying a change of shoes and whatnot.  The Nancy simplifies things.
Here I am returning from my 2 hour 4.5/5.8/4.5 brick (including "rapid" transitions):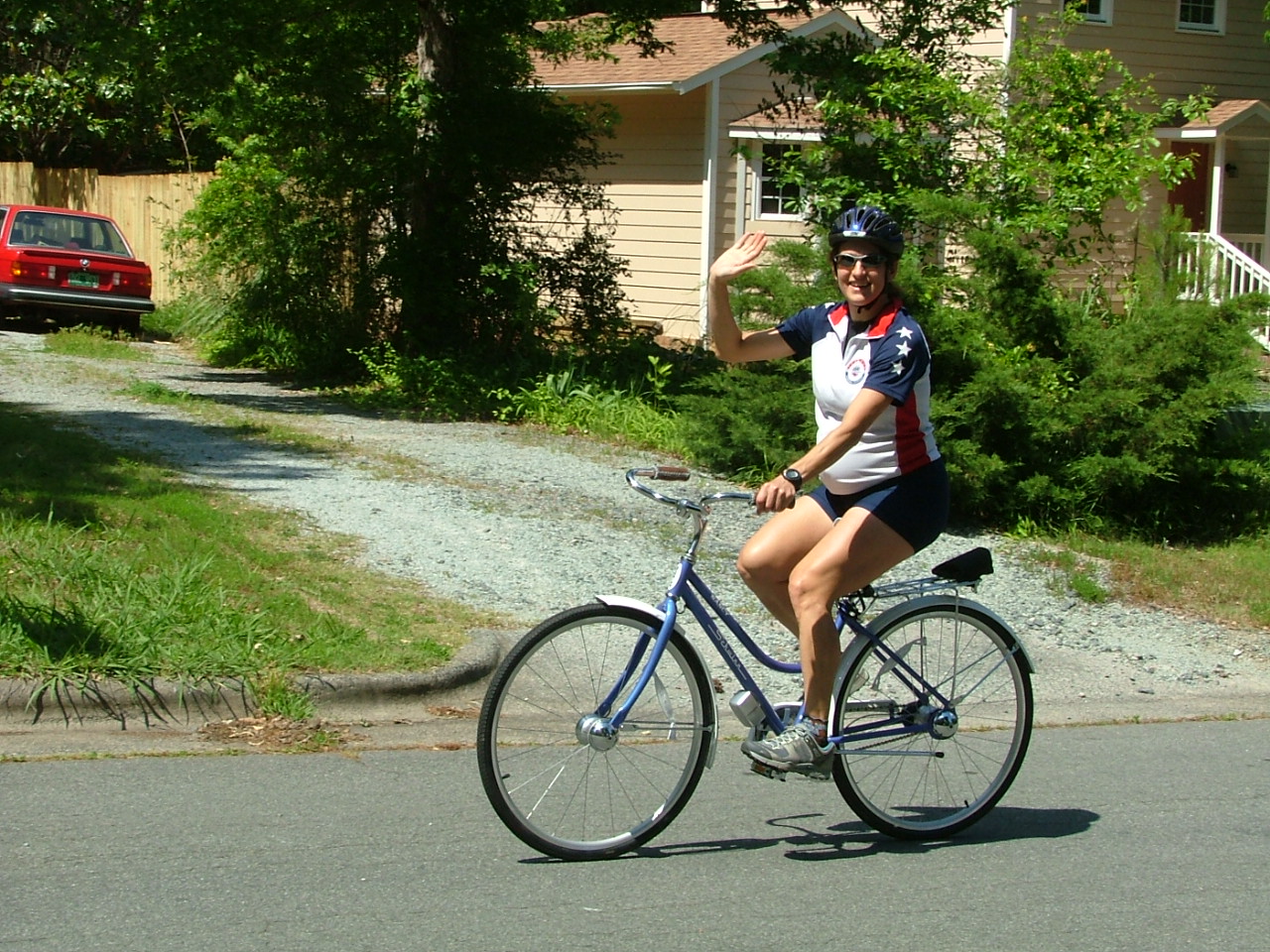 That bike is really fun.  There is absolutely nothing aggressive about it.  I hadn't realized how much my other bikes, by putting me more forward, always create a mindset of speed, even when I'm too tired or pregnant for anything resembling speediness.  Sit on this upright, chill-out machine, and I feel like a sight-seeing tourist instead of a cyclist.  It's an interesting transition.  Oh.  My run was fine too.