We've been making headway with the nesting project.  Cork floor is finished and beautiful.  We have a complementary paint color picked out for some living room and dining room walls.  It's called Cracker Bitz (with a z), which looks fantastic with the gold-glazed Leapin Lizard walls above the chair rail.  The paint will also look lovely with our new red leather chair and couch, which has been on back order forever, but finally came in today.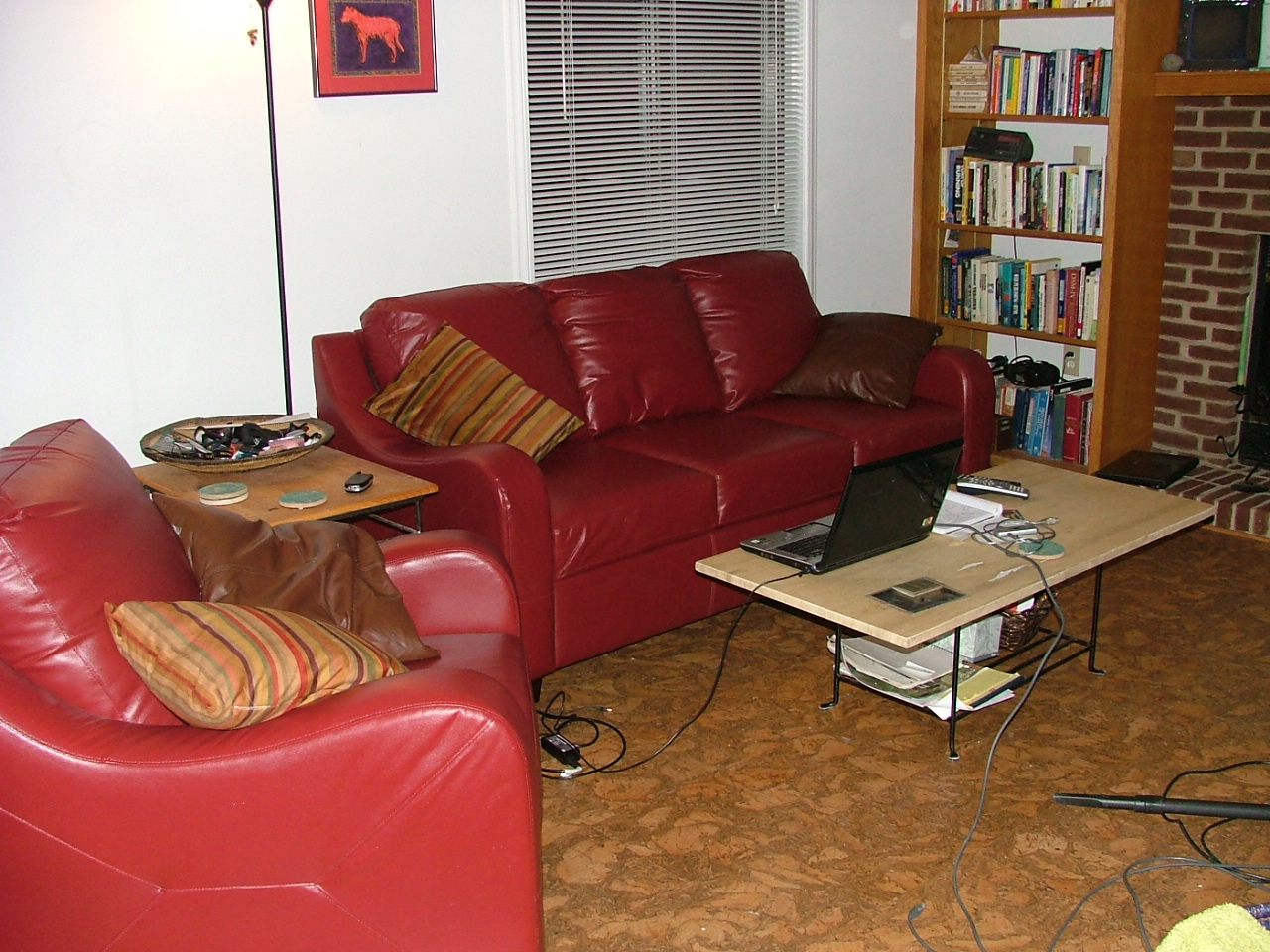 I haven't told you about the brick dye yet.  After the floor went in, the pathetically pale brown color of our fireplace bricks was a sad attempt at contrast.  Did you know that you can buy stuff to paint on your bricks to dye them that doesn't stink to high heaven and lasts a really long time?  Really!  We painted that stuff on our fireplace bricks a few weeks ago and just look at the difference!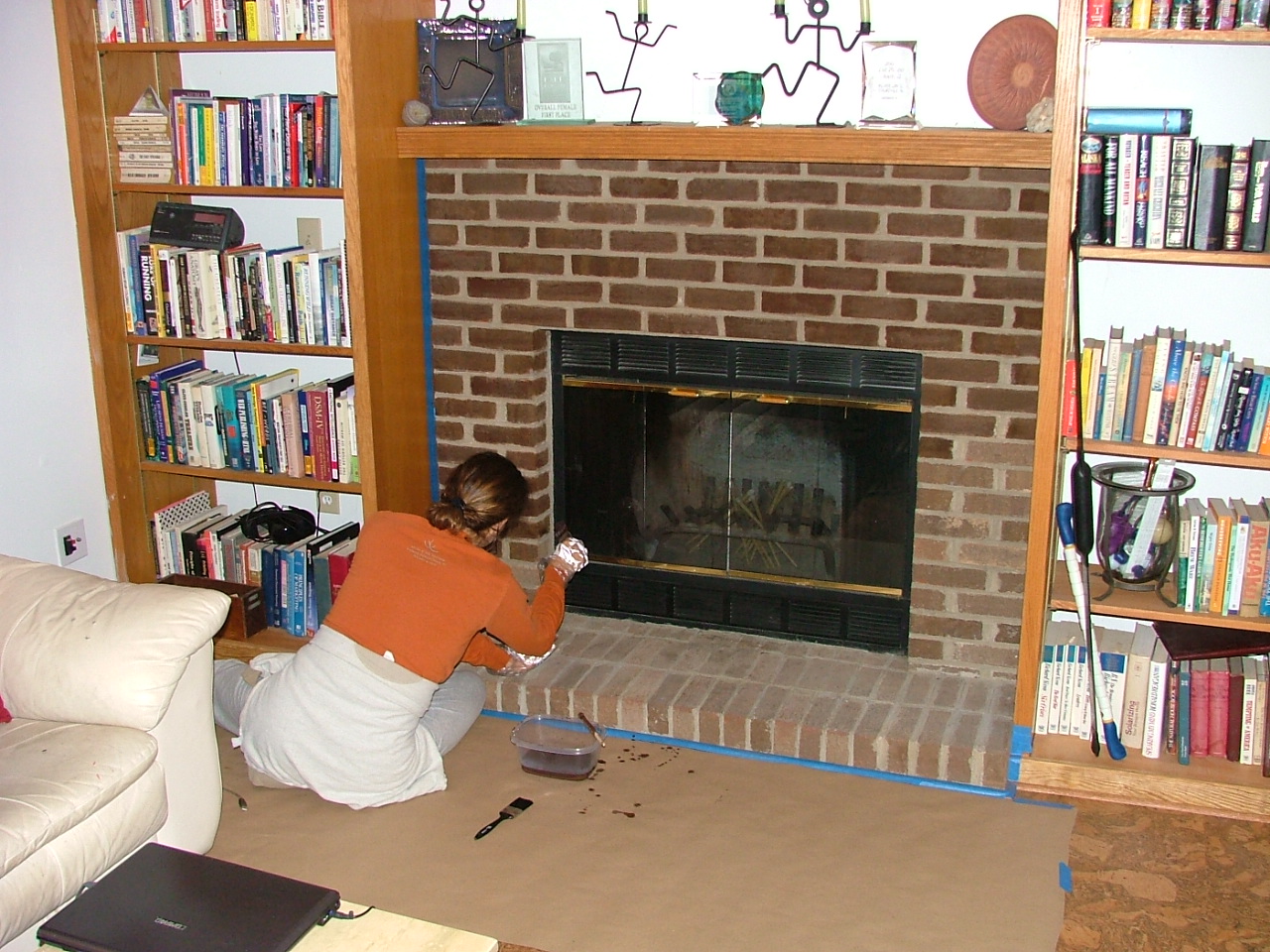 Speaking of looking good, we've even cleared out some older stuff through Craigs List like a shelving unit, an old trainer I don't use anymore, the left over cork flooring and even our wood pile from our front yard.  The wood was first come first serve, just haul it away and it's yours.  So the fella that came by says that his wife is in labor but it's early yet so she let him make the trip out to get the wood.  Really.  I'm not making this up.  Real life, I tell ya, it has the best stuff.  No, Gary won't be making Craigs List pick up trips when I'm in labor later this year.
So we're making good progress on the downstairs stuff so we can start to think about the nursery upstairs.  That will require some rearranging of furniture and putting a mattress & box springs into storage.  Oh, and paint for the walls.  There will be a bright blue-green underwater theme.  I have my eye on some cute Finding Nemo wall decals, but may end up painting sea creatures instead.  I'm actually a half-way decent artist, but haven't practiced the skill lately.  Bet ya didn't know that about me, did ya? 
But the nursery comes later.  Next we patch up the cracks in the wall from the house settling, paint with Cracker Bitz and make some changes to the coffee table to better match the new decor.