It does rain every day.  Maybe not everywhere and maybe not all day long, but it does rain, especially in the hills. 
We discovered that the best route to Hagg Lake from Beaverton isn't through town and the endless stoplights, but down through the country.  It's not as straight a shot, but it takes about the same amount of time and is way prettier.  I tried to get some shots of the area, but the almost constant cloud cover makes it hard to get the best shots.  Here's some of the better ones:
My day started with Liz's husband Chris knocking on our hotel room door looking for a real man-sized tire pump so everyone could do their morning ride.  Chris had brought a little, girlie hand pump, which was not surprisingly inadequate.  Although still groggy, I rubbed the crust off my eyes, threw on padded shorts and jersey then went for a short spin around Beaverton, Oregon with Liz.  Good thing there were bike lanes because those roads get pretty busy during rush hour.  Morning girl Jen took off earlier to ride but met up with us later to pose for a picture.  Aren't we lovely?  Good thing I kept my helmet on.  Makes me look oh so sexay.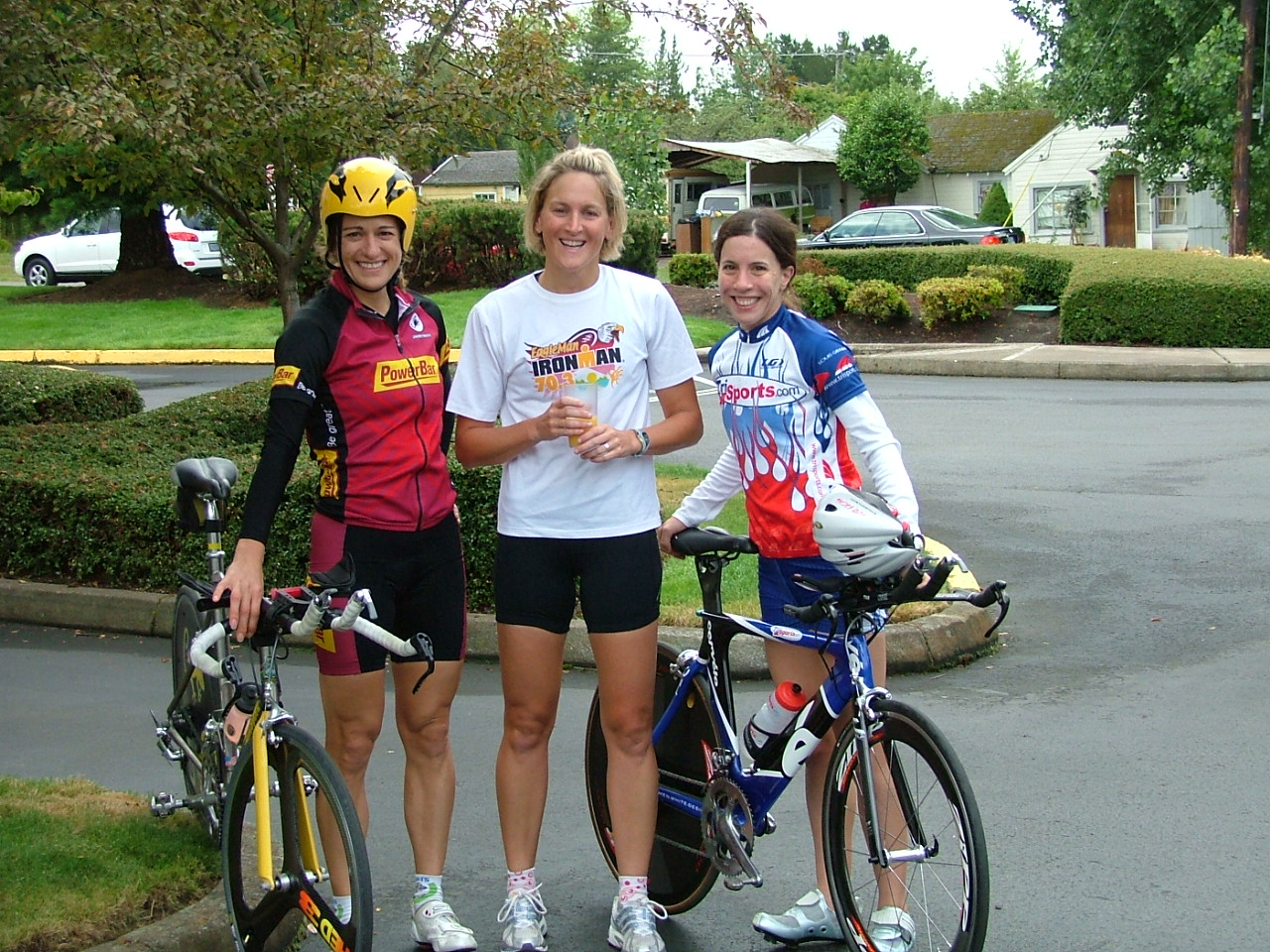 Later, we went to packet pick up and stood in several lines for a long time.  In fact, the line was so long and loopy, someone decided to mark it with a sign that the final member held so newcomers could find it.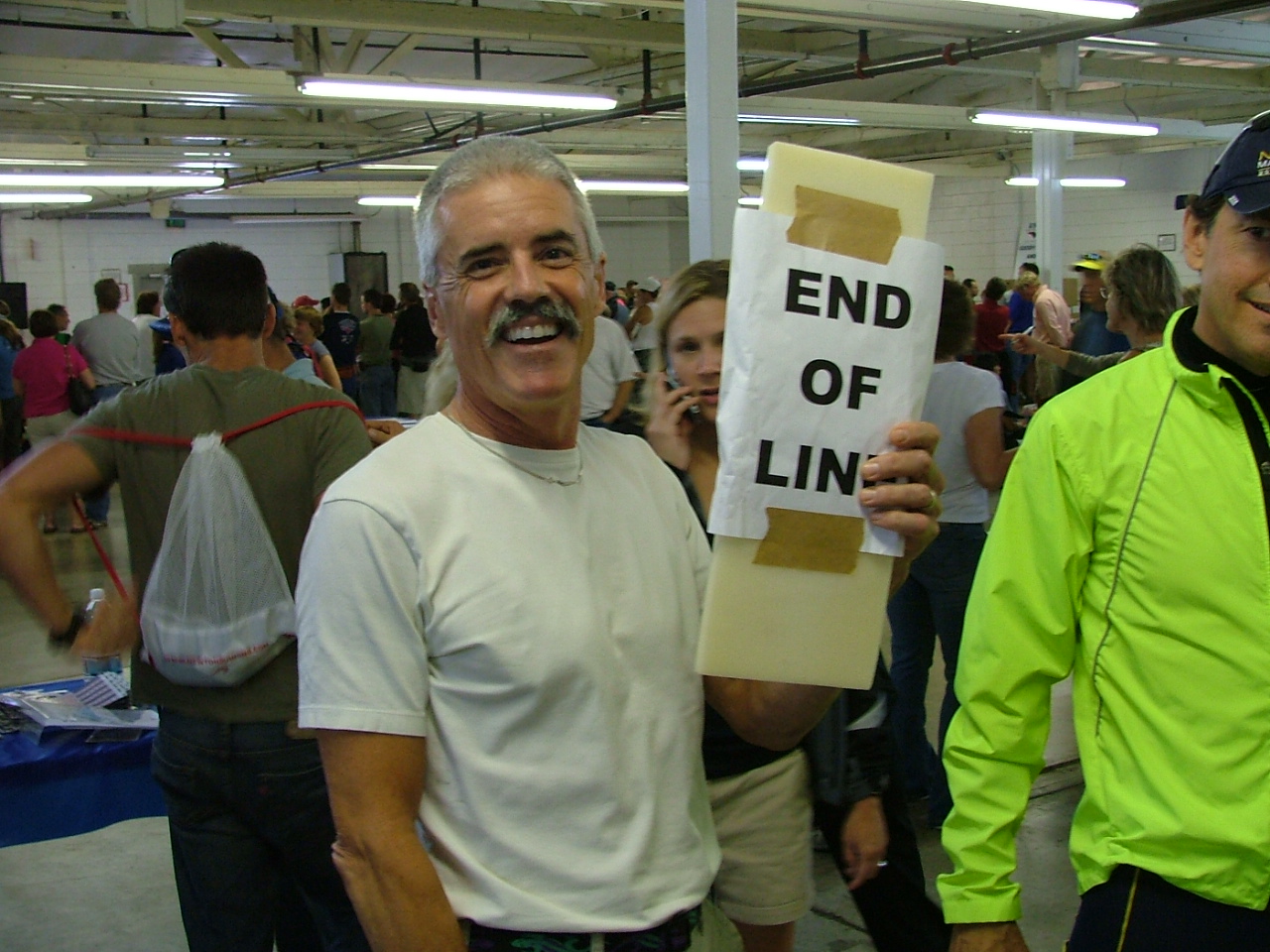 Finally, at the end of all the lines of collecting bracelets, numbers, bags, shirts, parking passes and various schwag, they take everyone's picture.  No bringing out of towner ringers to race with your number, I guess.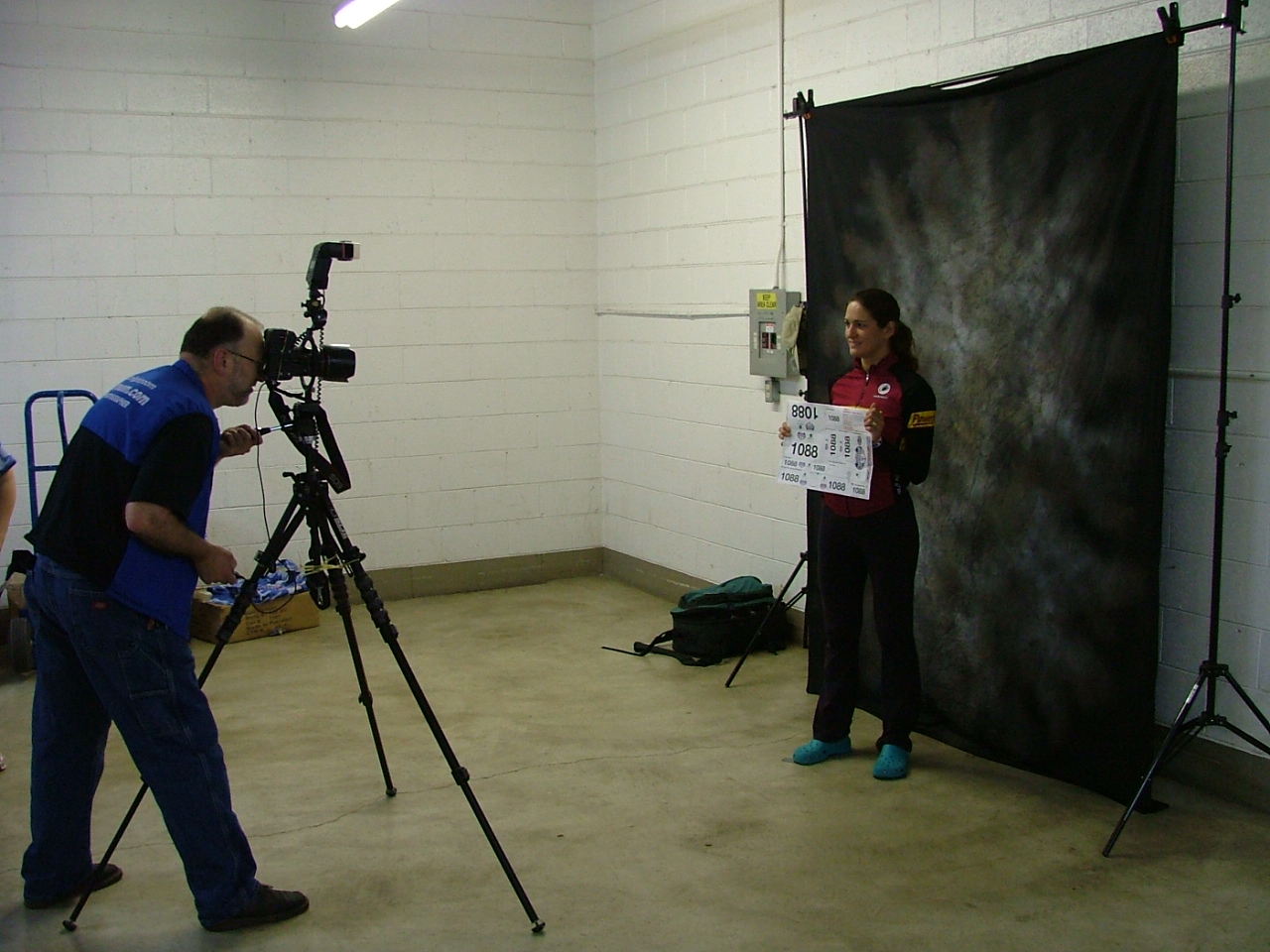 After, I was able to catch the very end of Barb Lindquist's tips for success talk, or at least the Q&A.  Then I was a dork and got a picture of us because she totally rocks.  She's shorter than I expected, but the thing that surprised me most is that my shoulders look broader than hers.  I mean, good Lord are my shoulders broad?  It just goes to show that there's more to speedy swimming than broad shoulders, long arms and big paddles (hands), since I'm not half the swimmer she is.  Oh well…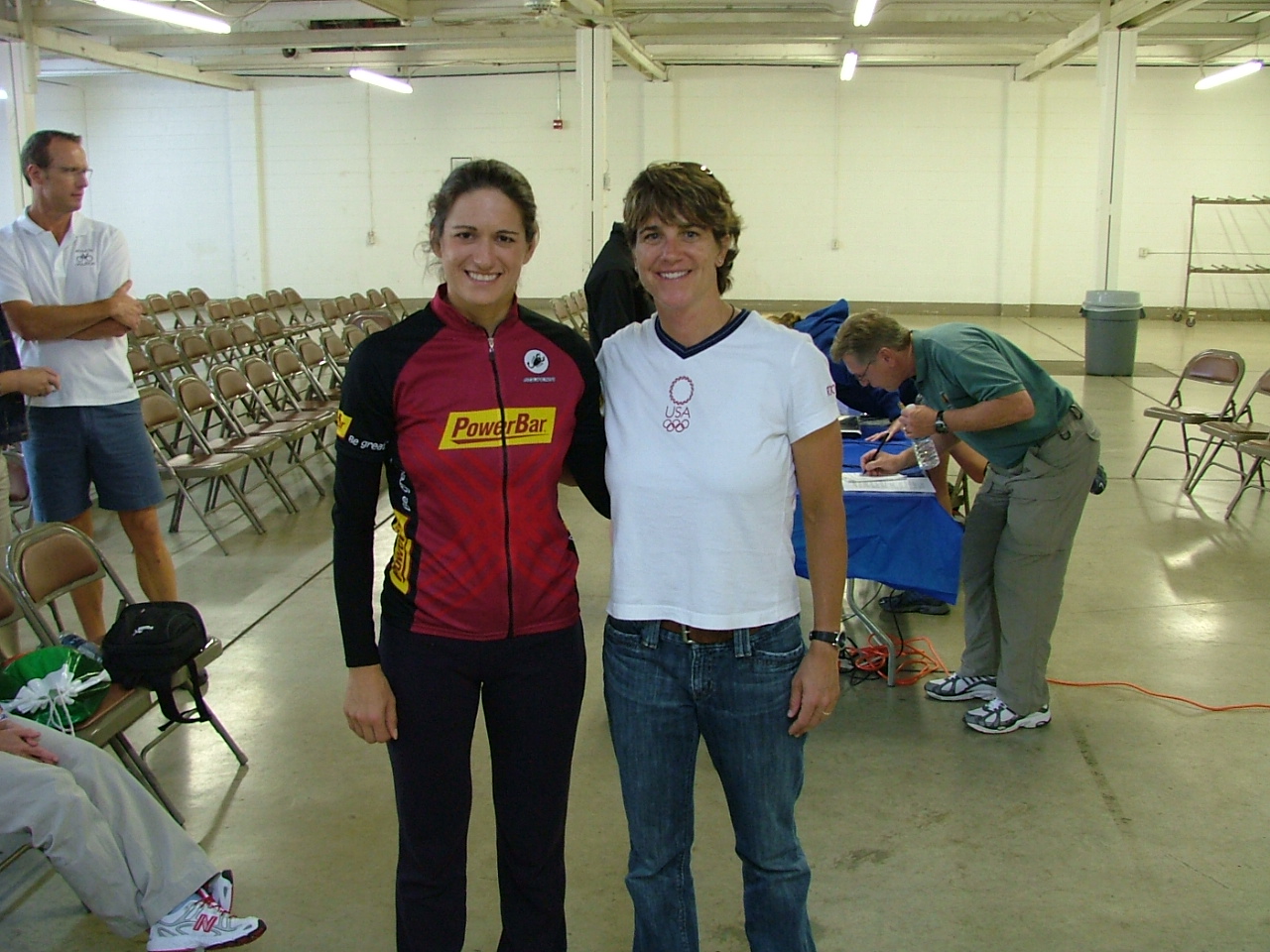 So now we're cooking up some gluten free pasta and gearing up to dig deep tomorrow morning.  Should be a beautiful day.