I started the day shelled, but it didn't stop me from getting my butt out of bed and proceeding with the endless volume.  First was the morning run.  Only 30 minutes at a per mile pace about 40 seconds slower than usual.  Felt OK. 
"As slow as it takes" continued to be the mantra for the day as we headed out for the scenic loop.  First stop?  The Observatory.  Direction?  Up.  I was a little worried that my tired legs wouldn't carry me all the way up with my bail out only a 25.  Usually, I favor the 26 or 27 for mountains.  Fortunately, it wasn't as bad as I thought it would be.  Not easy, but not too horrible. 
On our way up: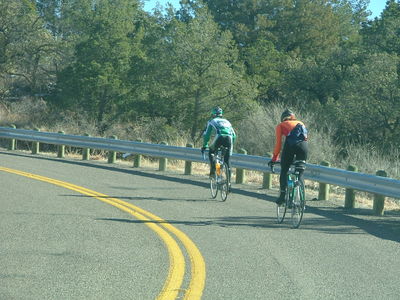 Look!  That's where we're going!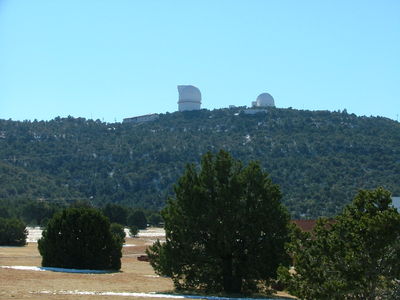 At the top.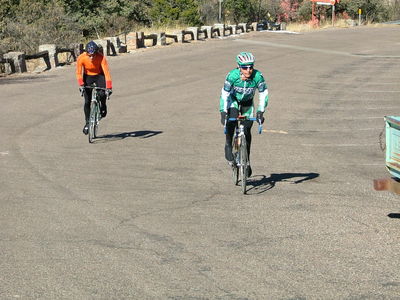 View from the top.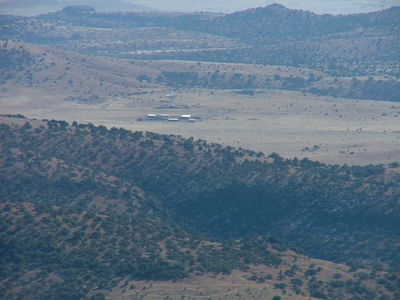 Now we know what the big satellite on Sproul Ranch is for.  We can even see it from the top of the mountain.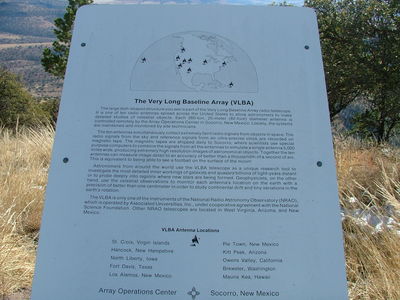 So, anyway, we're pretty high up.  And it's cold up there too.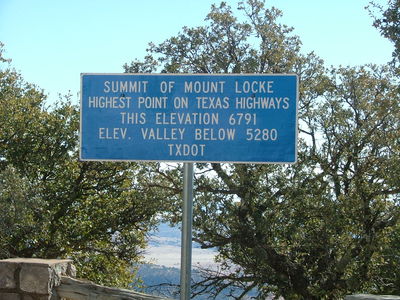 We also climb up to the other building then descend off the icy peak.  We continue up and down, admiring the scenery and going really slow.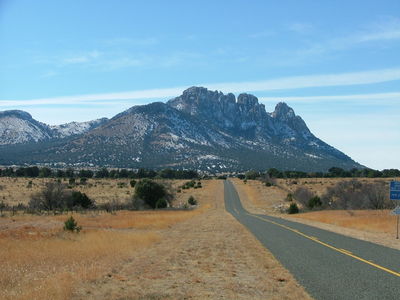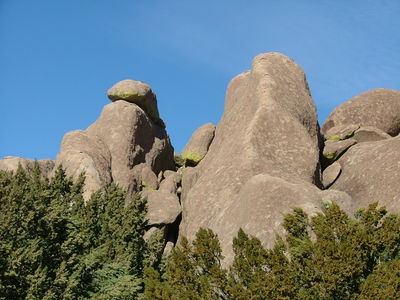 Here I am seeing Super SAG Crumpler on the side of the road and make a bee-line to the holder of dates & nuts, my nutrition of choice.  I've been having a heck of a time taking in enough calories with the volume and long, chilly rides.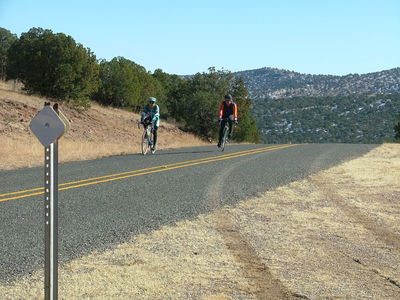 Things continue OK until later when we descend to the valley and find the wind that reared it's ugly head again.  And I'm bonking.  I'm a mess and miserable, but determined to finish the ride regardless.  Alisha's like, "draft off me to save energy".  I'm thinking, "leave me alone to my misery!"  Oh, it was awful.  I could barely hold a straight line.   
Finally, I stop when I see Gary again.  Wait, that's not Gary.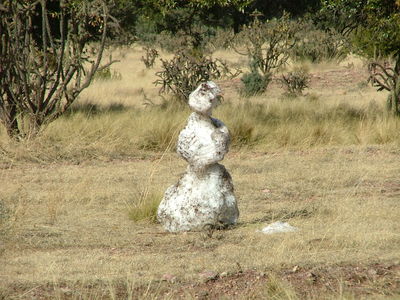 Oh, there he is!  Gary!  No.  Not again.  Doh!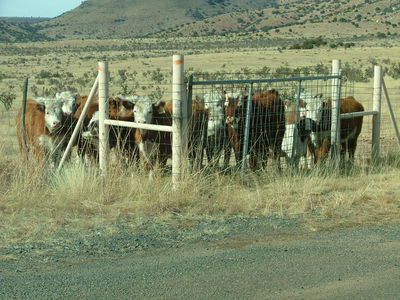 Just kidding.  I do find Gary Sag Man and roll to a wobbly stop.  Must. Have. Food.  NOW.  I eat some more dates and nuts, drink some more fluids and take every moment of rest I can get from this stop.  Things get a little better after this, but I'm still counting the miles to being done.  Not a good sign when you're counting miles and you're barely past halfway. 
But I do make it into Fort Davis and find the SAG van.  So what're we doing now?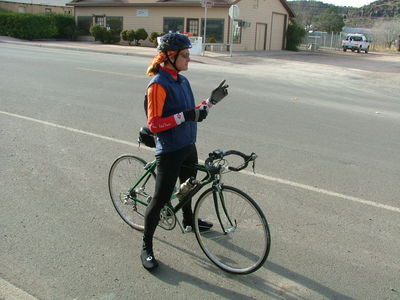 I say, "I'm riding back to the ranch and calling it a day."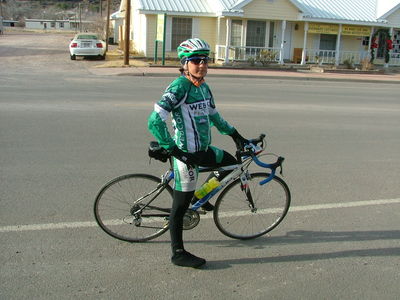 Alisha sez, "Yeah, I've got another 30 miles.  See you guys later."
So, I do make it back.  5 hours and 42 minutes of ride time.  About 84 miles and 6100 feet of elevation gain.  Like I said, "as slow as it takes."  And that, my friends, is what it took for me today.  Ugh.  But the scenery was nice.